Babywearing International of Tallahassee is the resource for baby  education in Tallahassee, FL.  We affiliated with Babywearing International in 2014. BWI of Tallahassee's parent organization, Babywearing International, is an organization dedicated to babywearing education and normalizing babywearing.  There are three levels of accreditation: Volunteer Babywearing Educator (VBE), Advanced Babywearing Educator (ABE), and Master Babywearing Educator (MBE).  All chapters of Babywearing International must have at least two Volunteer Babywearing Educators.  BWI educators all undertake a series of written and practical examinations in order to gain accreditation from BWI. Babywearing International of Tallahassee strives first and foremost to teach babywearing to all caretakers.  The leaders believe in a come-as-you-are approach and ascribe to BWI's motto of "all babywearing is good babywearing."  The general meetings are always free to the public and are open to all caregivers and children.  Caregivers are welcome to try on all the carriers available at meetings.Because BWI of Tallahassee is volunteer-run, it relies on its members to keep its services going.  Members of Babywearing International fill out an application form and submit an annual dues of $30, which allows them access to the lending library and members-only events. Learn more about becoming a member here.
Meet our Leaders:
Stephanie Lynn, VBE is President of BWI of Tallahassee. She discovered babywearing when her son was about 2 months old and has been wearing her daughters from birth.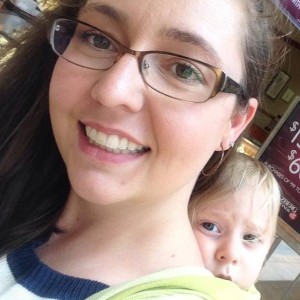 Ashley Anderson, VBE is Treasurer and Secretary of BWI of Tallahassee. She began babywearing her son from birth in 2012.